viernes, 20 de abril de 2007
4

Comentarios
Posteado por Jesús a las 20:54.






He estado unos días liado pero aquí dejo una lista de nuevos trailers e imágenes de películas que próximamente estarán por aquí.
Nuevo clip de la tercera parte de Piratas del Caribe
[
Pincha aquí para verlo
]
Trailer alemán de TV de

Spiderman 3

, con imágenes exclusivas de Venom
[Pincha en uno de los siguientes enlaces para elegir reproductor:
QuickTime
o en
Windows Media Player
]
Galería de imágenes
de
Los Crímenes de Oxford
, la nueva película de Alex de la Iglesia, que ha contado con la participación de
Elijah Wood
,
John Hurt
y
Leonor Watling
(espero mucho de esta producción) [Vía|
Tu Blog de Cine
]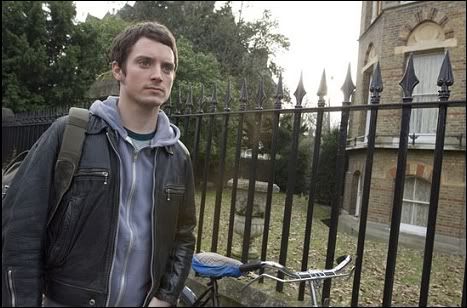 Dos nuevos TV Trailers de
Shrek The Third
Trailer de

The Tripper
(ficha imdb). Un asesino en serie, hippies y un bosque...me gusta la idea
¿Nuevo? Poster de
Oceans Thirteen
(Que se parece muchísimo al que
os enseñé
)
Para terminar, he dejado algo especial. El
nuevo poster
de
Hostel II
(hacía tiempo que no la veíamos por aquí).
Disculpen por una avalancha en tan poco espacio pero es que se me ha amontonado el trabajo
Vía Posters|
Movieweb
Etiquetas: alex de la iglesia, hostel 2, los crímenes de oxford, oceans 13, piratas del caribe 3 al fin del mundo, poster, proximamente, shrek, shrek the third, spiderman 3, the tripper, trailer