domingo, 22 de abril de 2007
4

Comentarios
Posteado por Jesús a las 4:26.






¿Sabéis cuál es la película en que más veces se repite joder (fuck)...?
No hay que pensar mucho. La película en que más veces se pite tal lindeza se titula
Fuck
(o
F*ck
para los finos).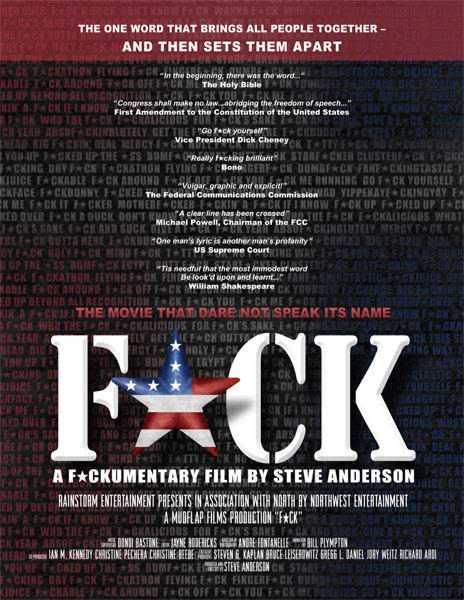 Tras dar respuesta a este interrogante os surgirá otro...¿Cómo c*ño sabes eso? Porque en Wikipedia está todo, incluso una lista con las películas que usan frecuentemente dicha palabra (
List of films that most frequently use the word fuck
). Hoy que es domingo y muchos os aburriréis, podéis entreteneros buscando pelis en esta curiosa lista.
Aquí también os dejo 2 videos. Todos los usos de dicha palabra en
Pulp Fiction
y
Reservoir Dogs
, que los disfutéis.
Vía Póster|
Wikipedia
Etiquetas: dominguero, fuck, joder, listas, paranoia, pulp fiction, reservoir dogs, tarantino, videos, videos legendarios